About RAGA®
Experience our Latin skincare products, backed by 40 years of dermatologic expertise.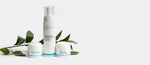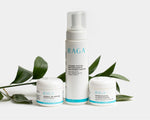 Skincare Designed for Latin Women
After four decades of experience in cosmetic dermatology, Dr. Feinberg recognized a gap in the market for skincare products that specifically cater to Latin skin. He carefully crafted RAGA after realizing that even his trusted collection of products did not meet the unique needs of this demographic. Dr. Feinberg discovered that there are products for nearly all segments of the market except for the Latin population.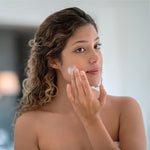 Everyone Deserves Healthy Skin
Transform your skincare routine with RAGA®, the solution you've been searching for. No more settling for products that aren't tailored to your skin type, no more endless hours of trial and error, and no more relying on hit or miss home remedies. At last, Latin patients can feel seen, heard, and cared for with our carefully crafted skincare products.
RAGA© is a dermatologist-developed skincare solution for Latin skin, inspired by the success of a prescription-based product that proved effective on Latin patients. It utilizes over-the-counter ingredients in maximum allowable concentrations to deliver a potent blend of firming agents, exfoliants, and hydrating properties, keeping skin firm, youthful and healthy-looking.